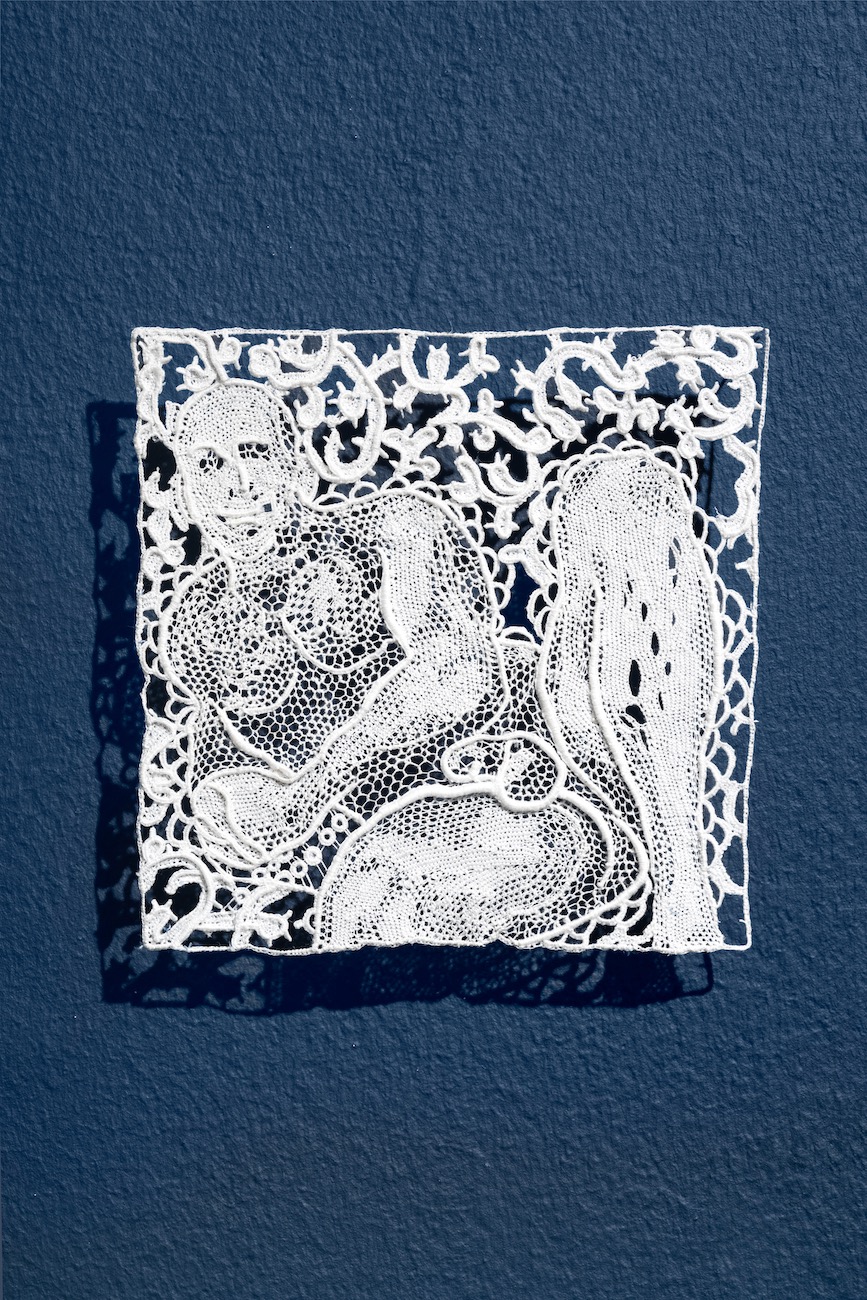 Pierre Fouché
Thickems in Flower. 2021-2022
Needle lace in 100/2 linen. 15 x 15 cm
My needlelace teacher held up a floral motif of Venetian Gros Point needle lace to the webcam saying "You should try something like this now". At first glance, the rounded organic forms of the lace - slightly blurred too - looked more like the bulging muscles and curves of a plus-size porn model than a traditional flower motif. The idea stuck.
PF 2022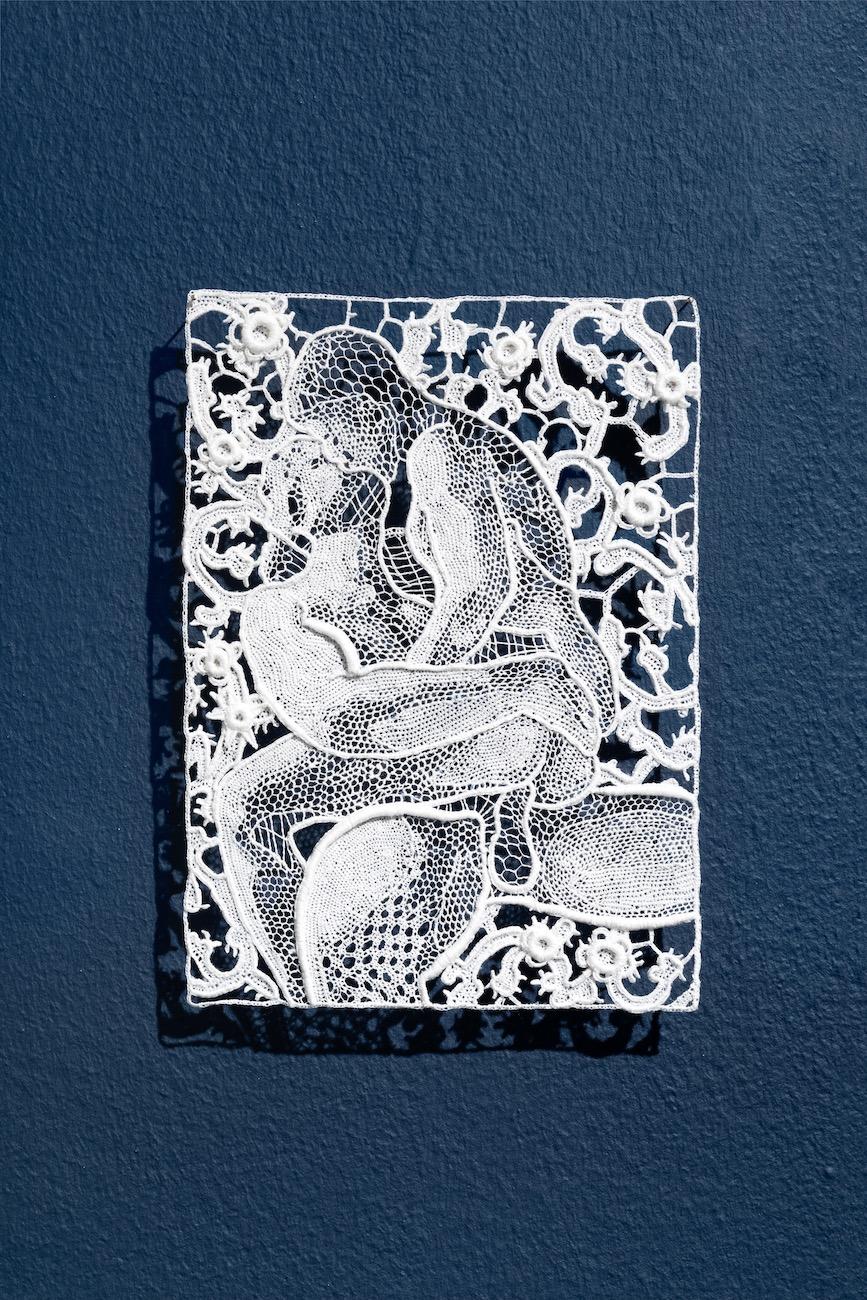 Pierre Fouché
Alpha Thickems. 2022
Needle lace in 100/2 linen. 20 x 15 cm
Alpha Thickems continues the series, this time focusing on an intimate couple. When a friend described "Thickems in Flower" as "sexy rather than erotic" the comment became a challenge. The depiction of explicit penetrative sex between men with such a disparity in physical size (and possibly age) plays to contemporary queer erotica's penchant for shading kinks of all kinds into even more niche preferences. In this case, a fetsh for really beefy guys is combined with daddy culture (younger guys into much older men and vice versa). The delicate needle lace and the fecund background introduces tenderness into the scene: an invitation to recast the stereotypes into individuals and their universal search for love and meaning.
PF 2022