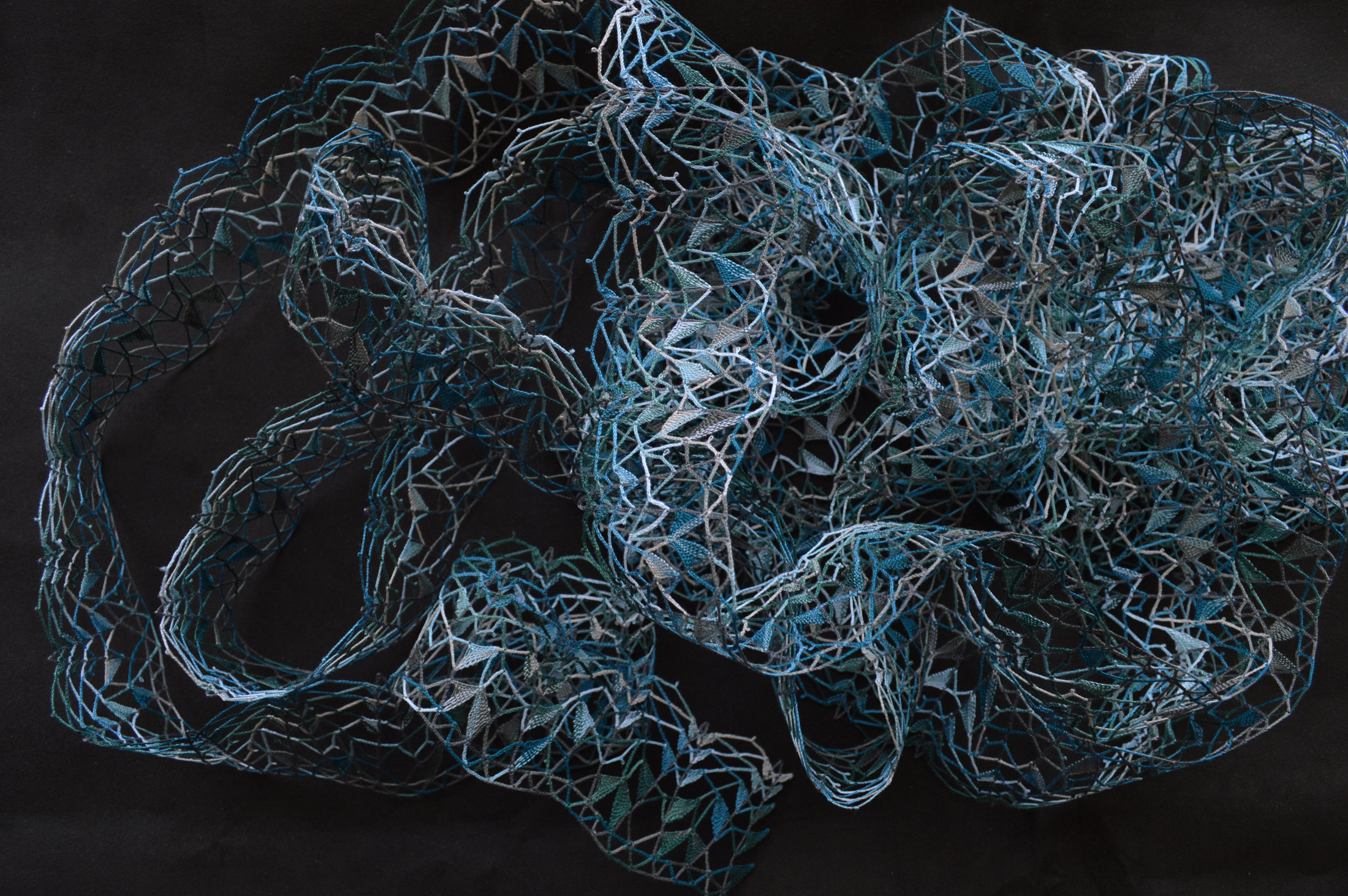 His foam white arms (2012-15). Bobbin lace in cotton. 10 x 600cm.
CURRENT AND FORTHCOMING EVENTS
Jan. 28 SOLO EXHIBITION: The fallen and the drowned. Whatiftheworld Gallery, Cape Town
Apr. 2015:
- 'n Koerant gebore uit hoop en smart (curated by Sandra Hanekom), Die Burger Suidoosterfees, Cape Town.
- 30 years of the ABSA Atelier, KKNK Oudtshoorn / Absa Gallery, Johannesburg.
Sept. 2015: - Objects in Flux - Exploring the Boundaries of Craft (curated by Emily Zilber) Boston Museum of Fine Arts.
CURRENT AND FORTHCOMING EVENTS
January 28 - February, 2015
Solo exhibition: The Fallen and the Drowned: Whatiftheworld, Cape Town.