THE BURDEN OF EXCESS - 2020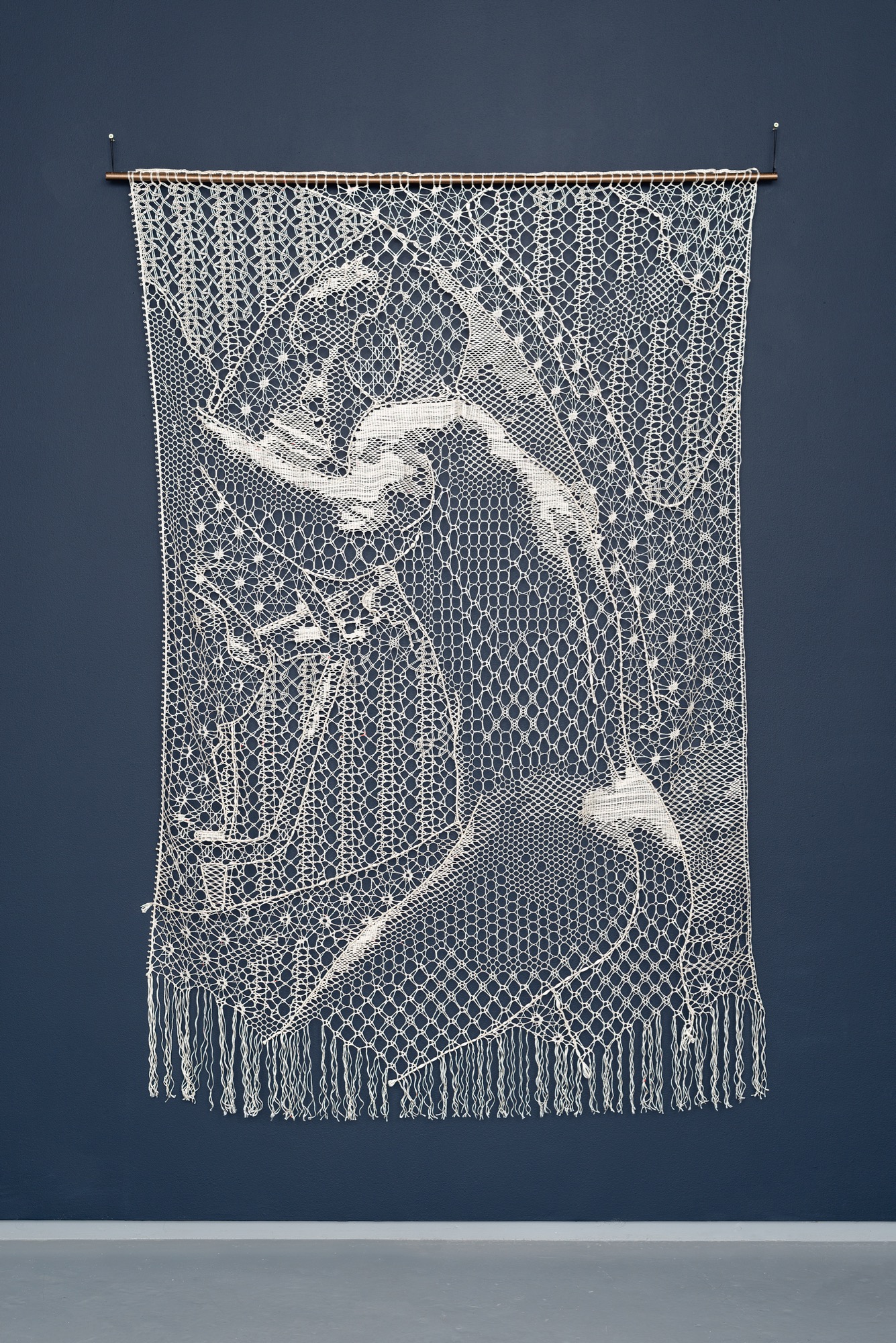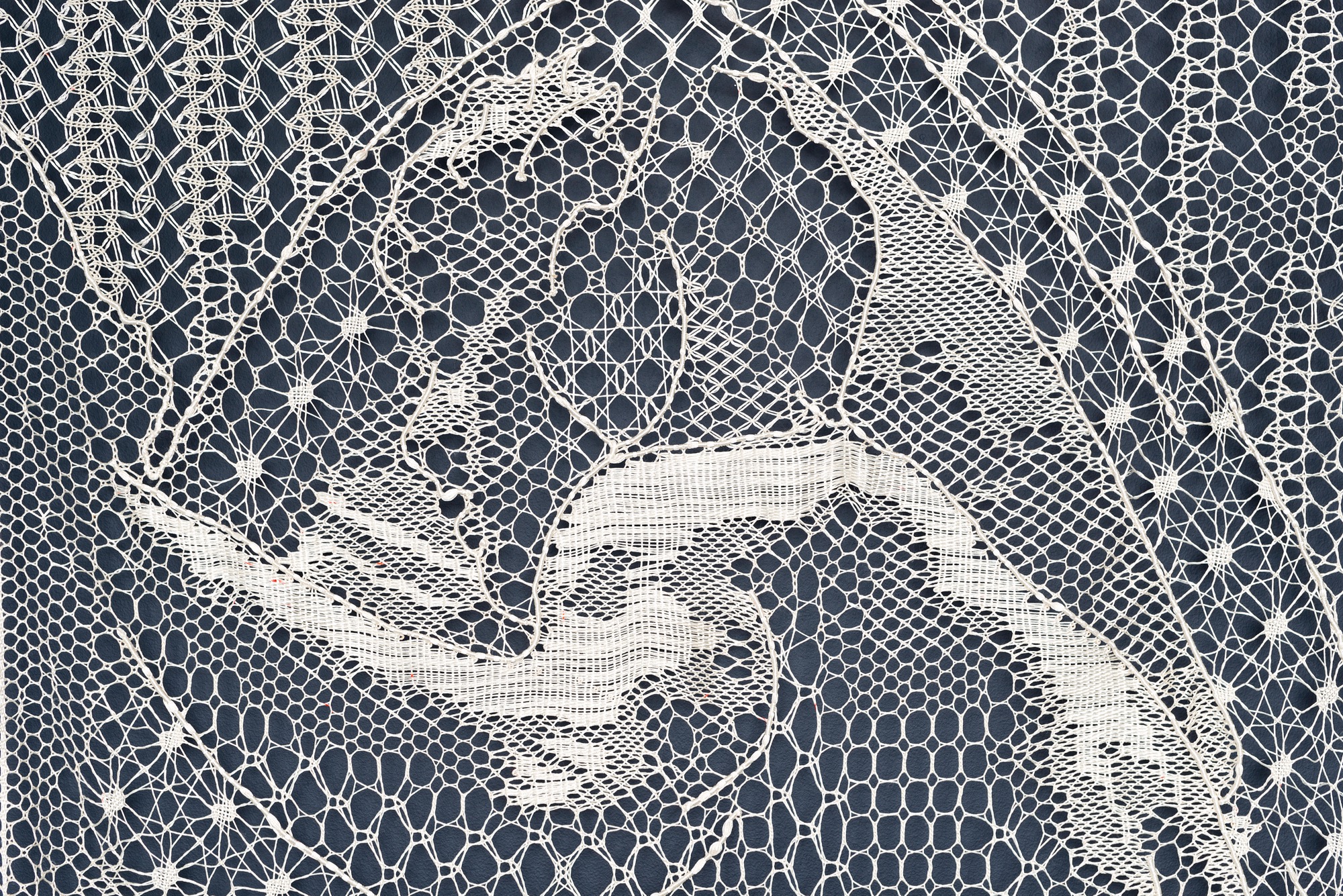 Pierre Fouché. 1994.77 or Lebenslänglichen Explosionsglück, 2020.
Silk chords from a World War II parachute.
130 x 180 cm.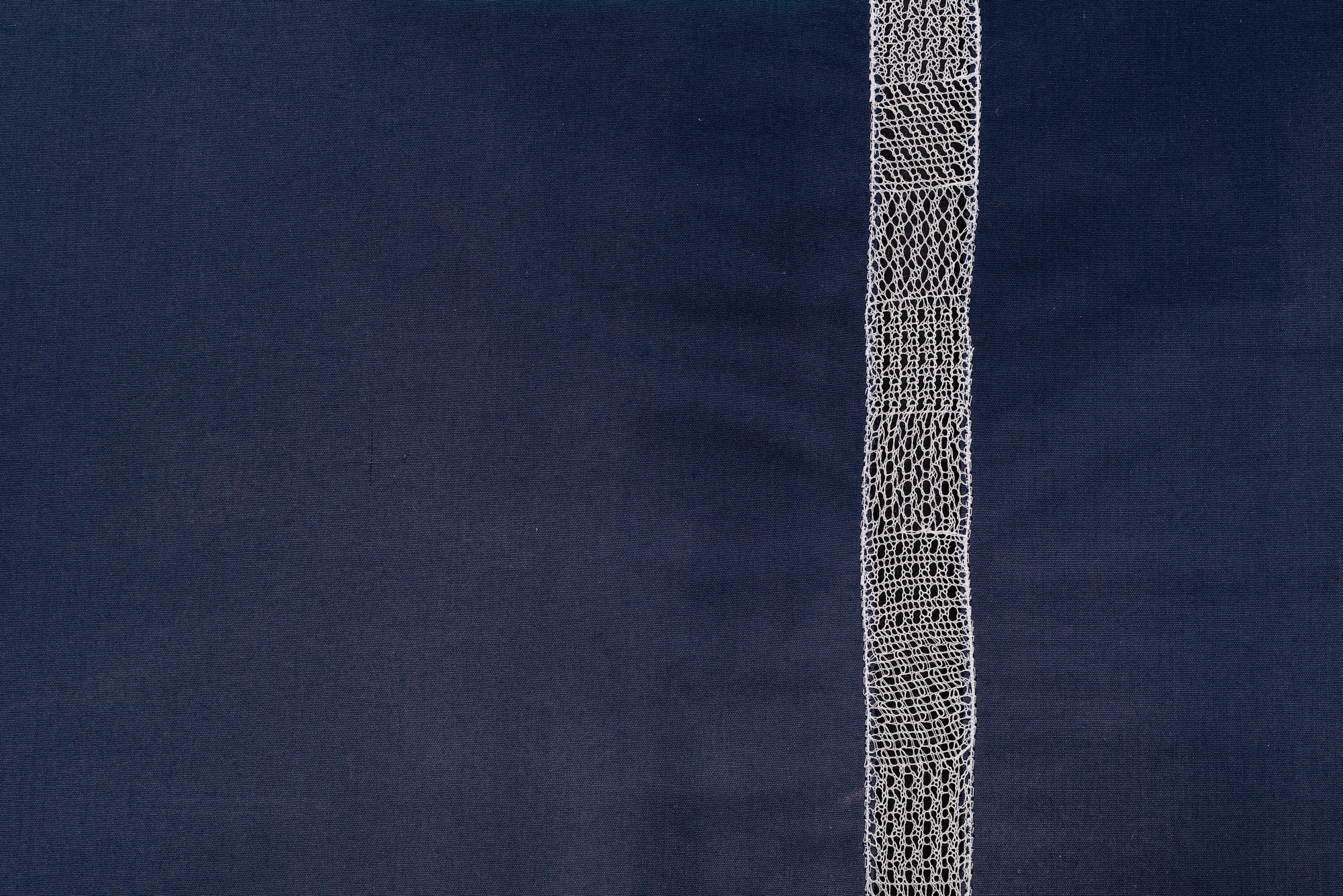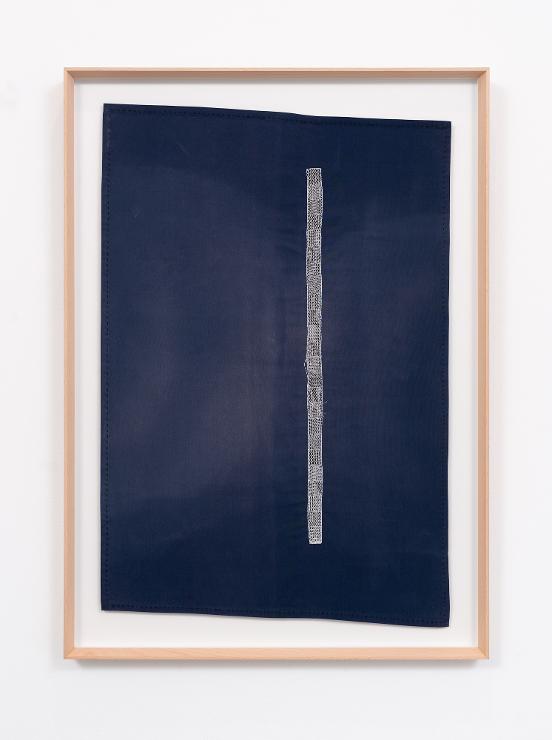 Pierre Fouché. Sampler[]3x4 - or the Burden of Excess, 170/2. 2020
Egyptian cotton bobbin lace, mounted as an insertion on a poly-cotton lace pillow cloth, worn and faded from years of lacemaking.
75 x 51cm (unframed), actual lace dimensions: 2.5 x 55cm.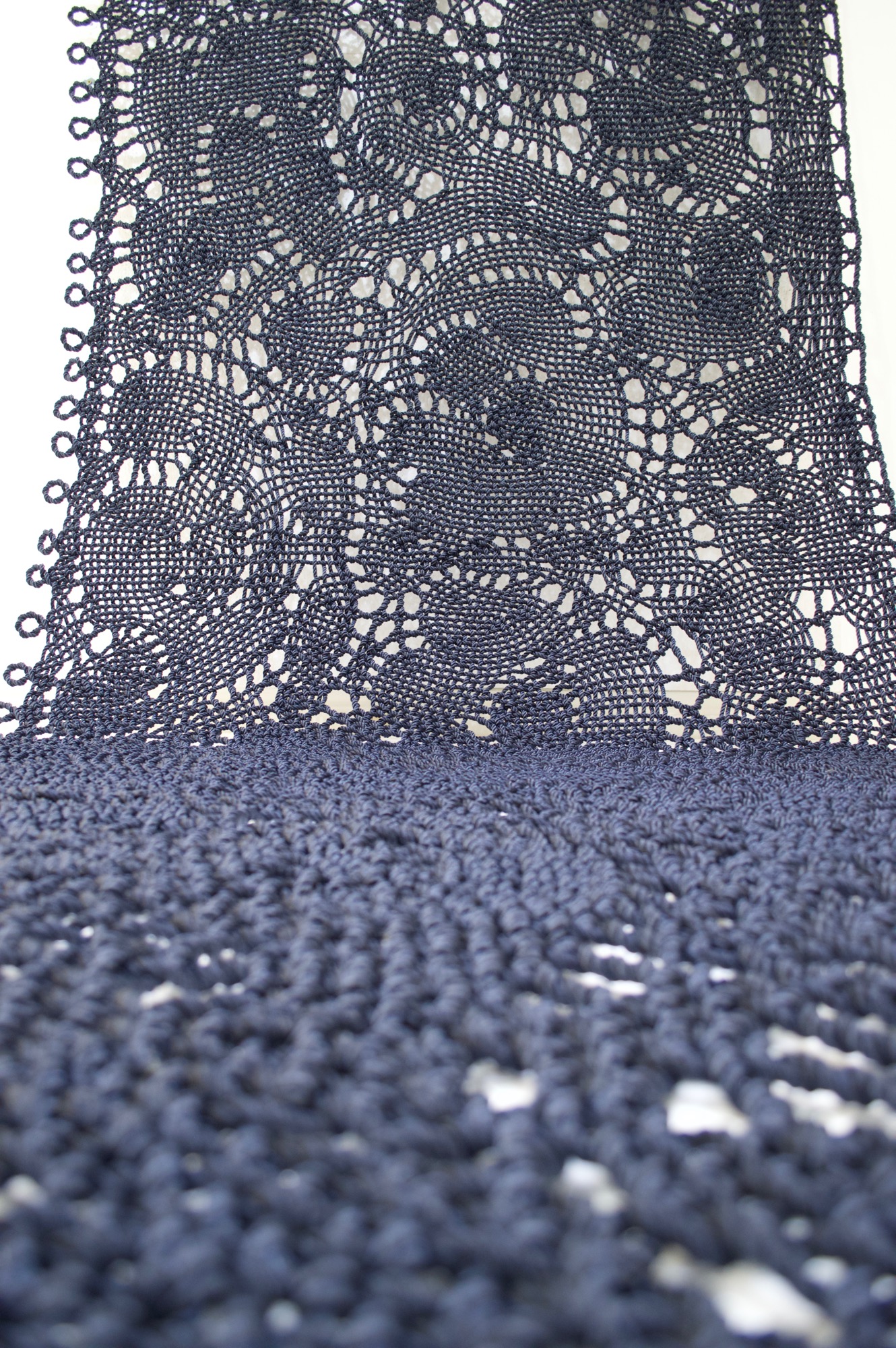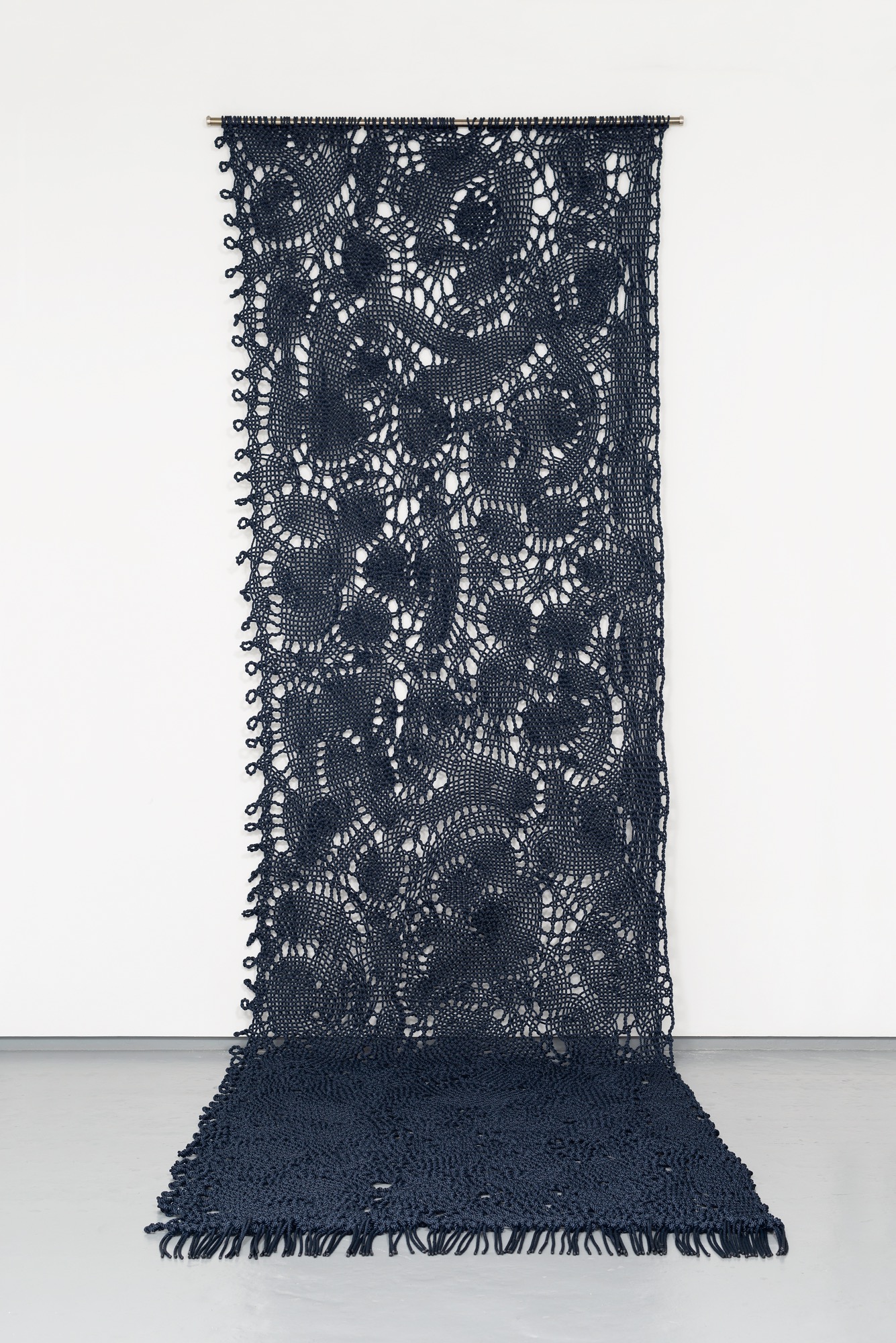 Pierre Fouché. 06.642 / Temporal Consciousness Access [multiple I]. 2020.
6mm Polyester corded rope,
5 x 1.48m.