I'll be teaching a few international workshops this year in June/July. Please peruse the following confirmed hosts and dates if you'd be interested in attending
Bobbin lace design: Painting with Grounds:
June 13-14 2020. Christchurch, Dorset, UK. Contact person for details and bookings: Jane Atkinson (jane[at]contemporarylace[dot]com)
June 18-19 2020. Northfield IL, US. Details and booking: Sue Babbs (suebabbs385[at]gmail[dot]com)
June 27-28 2020. Hunterdon Art Museum, Clinton, NJ, US. Details and booking: Hunterdonartmuseum.org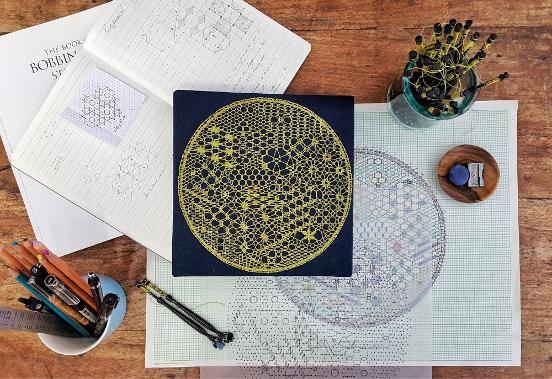 Bobbin lace Design: Creative Cloth stitch (and The Binche Algorithm)
July 11-12 2020. The Lace Museum, Sunnyvale, CA, US. Details and booking: Kim Davis (kim[at]wirelace[dot]net) [Please note that this course is a repeat of the content presented in 2019 at the Hunterdon Museum]
A note about tuition fees:
Please note that each venue will charge a different tuition fee. I believe all knowledge should be free so I am teaching pro-bono with all tuition costs contributing to travel and host venue expenses alone. With each host having different needs, some private individuals, others cultural institutions, this leads to varying tuition fees. If you can afford to attend the more expensive workshops, please do. You'll be contributing the the preservation of lace culture and fine institutions that support our craft. I also encourage you, however, to keep your carbon footprint as low as possible by travelling to your nearest venue. I am reallylooking forward to meeting you!